Dear Bee pioneers. Recently, the core team of Bee Network DAO has been frequently taking action and there are multiple features being released. We have been working hard to create more benefits for our pioneers and we always keep in mind to report the new updates of the Bee Network main APP. Today, we have version 1.6.0 been released and we welcome you to update your app and share it with your network.
The beta version updates are as follows:
Newly added Supernode

Scheme

and Bee Network Reward Centre function;
Activated mute function for Bee chat room administators;
Improved optimized performance and bugs fixed.
The above new updates have been released on App Store, official website:bee.com
The function diagram is as follows: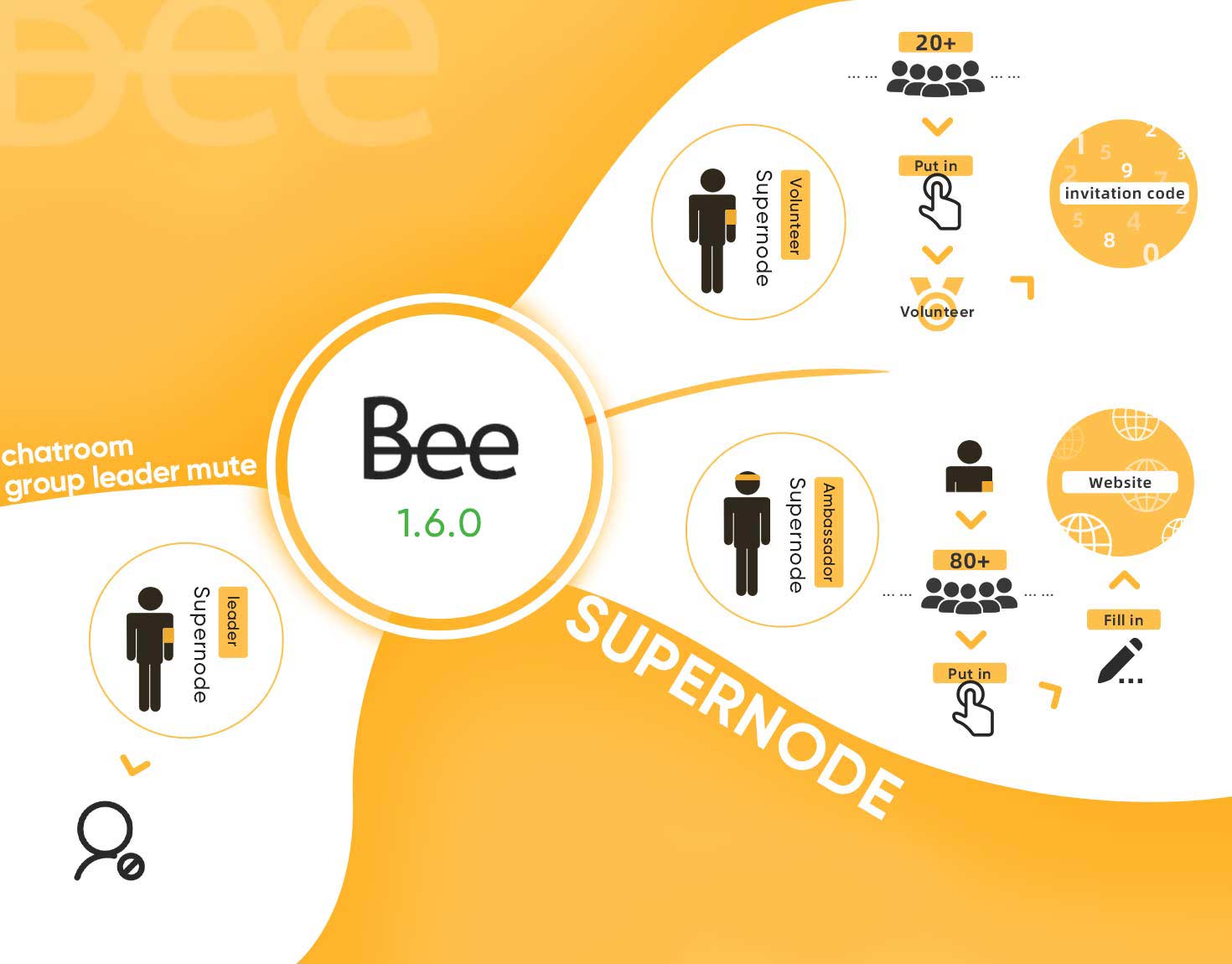 The core team of Bee Network DAO is always working hard to create a decentralized experience. Thank you Bee Network pioneer for your strong support. If you have any questions or suggestions, please contact us by email. We will do our best to provide assistance to you.
Bee NetWork DAO
2021-08-05